We've released a significant upgrade to the core sketching experience, featuring expressive brushes, improved control and more!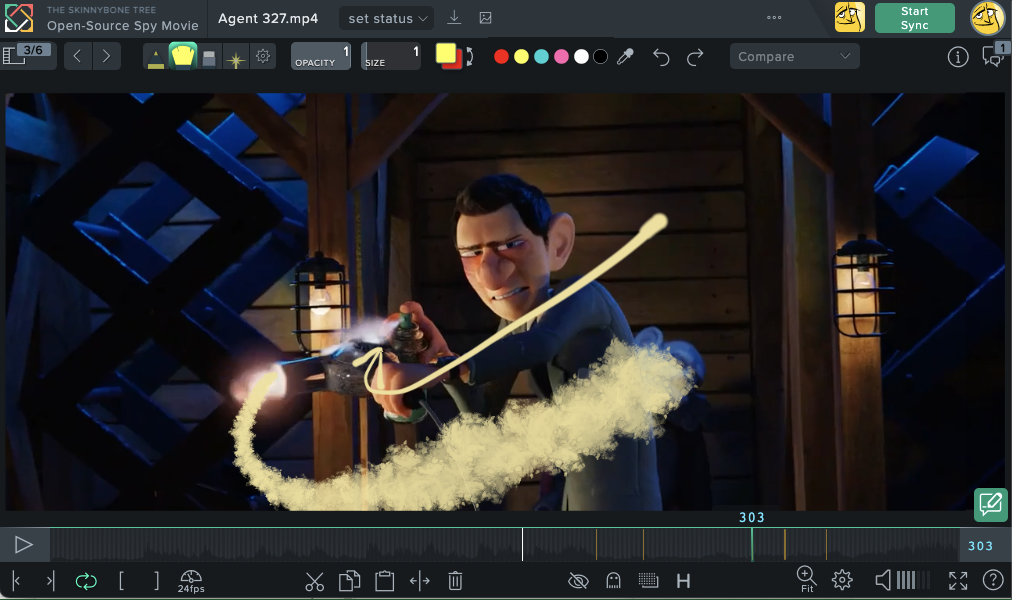 The main drawing tool, which we call the Ballpoint Pen, now draws a very natural line shape with lovely tapering based on speed of drawing (or pressure from a stylus if you're using one).
In addition there's a new Brush tool to add expressive painterly strokes that can illustrate your ideas in a way that would be tedious or impossible with the Ballpoint Pen.
Users on an Enterprise plan get an incredible set of brush customization options that can apply individually to the Brush, the Ballpoint Pen and even the Eraser!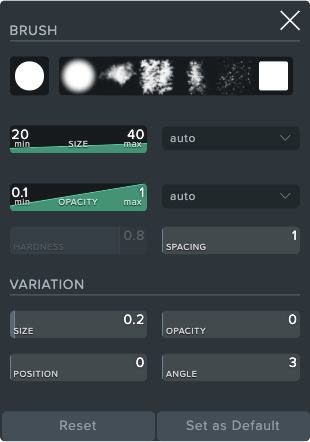 If you're erasing, SyncSketch intelligently returns you to the last-used brush using the
B
key or stylus nib.
We've added an upper toolbar and reorganized the tool groupings to make the interface less cluttered and more organized and responsive to windows of varying sizes and shapes.
You can now toggle between two colors using an onscreen icon or the
X
key.
You can now hold the Shift key to constrain sketching to horizontal or vertical lines.
You can now adjust the brush size with great precision by holding the
S
key while dragging in the image area.
On mobile devices we've added a new tool grouping at the left edge that is designed to conveniently control common functions with your thumb, including Undo and drawing options like Size and Opacity. There are also timeline navigation controls, including the unique Variscrubber that lets you scrub the timeline by moving your thumb vertically and control how fast you scrub the timeline by how far you extend your thumb horizontally.
Here are a few known limitations of the new sketching engine that we are working to overcome:
Pasting sketches currently replaces existing sketches instead of adding to them.
There is no Undo for pasting sketches.
You cannot currently paste cut or copied sketches into other media items.
The Eyedropper and Compare tools are not currently available on Mobile.